Check out this amazing recipe for Chocolate Cherry Zoats (aka Zucchini Oatmeal) by the talented Devin Alexander from her new cookbook "You Can Have It"
Thank you, Truvia Natural Sweetener for sponsoring this post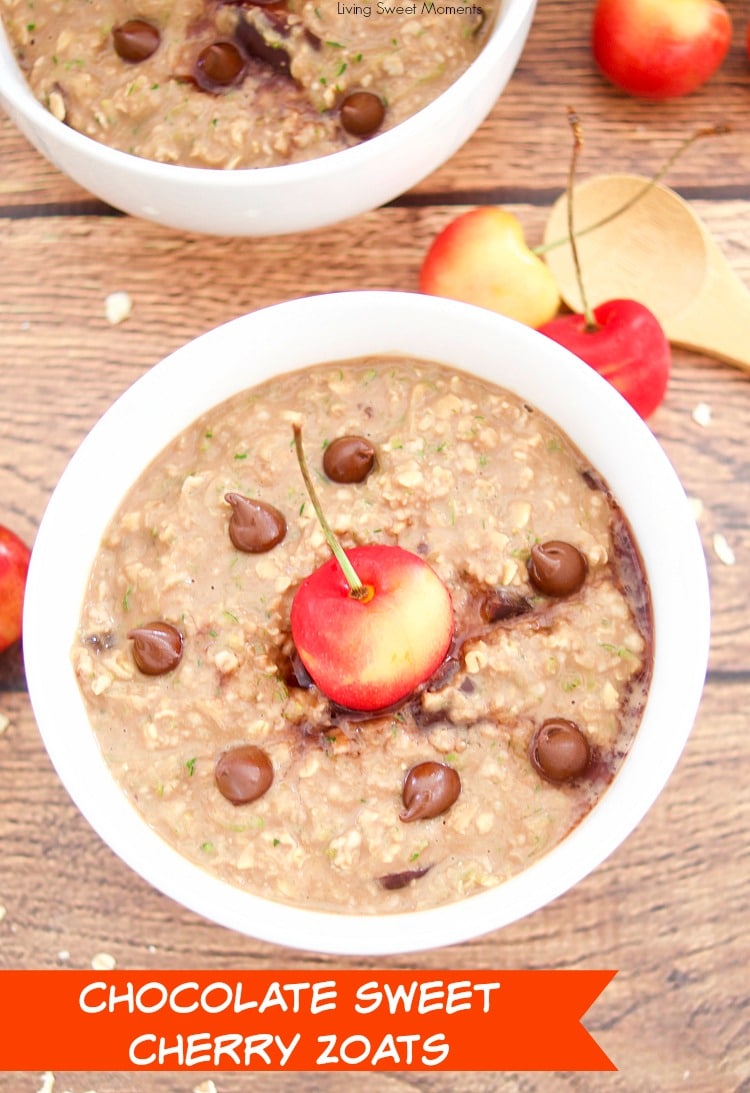 Incredible Chocolate Cherry Zoats & Devin Alexander Interview
Have you ever heard of zoats?
It's a delicious filling bowl of oatmeal that is made with the help of thin shredded zucchini.
Don't worry, you won't even notice the zucchini. It's just there to provide fiber, vitamins and volume. No veggie flavor at all! promise.
Plus there's chocolate and cherry in there to make you forget all about the "z" part of the zoats.
Now you can enjoy a black forest dessert for breakfast without the guilt.
…